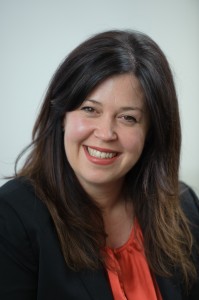 Registrations for Supply Nation's premier annual event, Connect 2014, are officially open.
Bringing together Indigenous suppliers and corporate and government businesses, Connect 2014 will be held on 26-27 May 2014.
The 2014 theme is Leading Change in Business and Supply Nation Certified Suppliers and Members are doing just that – growing Australia's supply chains through diversity, innovation, and partnerships.
Connect 2014 coincides with National Sorry Day on 26 May 2014 and the launch of Reconciliation Week (27 May-3 June). It provides an opportunity for Indigenous and non-Indigenous businesses to connect and to celebrate existing successful partnerships between Indigenous Supply Nation suppliers and non-Indigenous members.
Supply Nation CEO Charles Prouse looks forward to welcoming national and international guests including Certified Suppliers, corporate and government Members, supplier diversity advocates and additional relevant stakeholders, to what promises to be the biggest and best Connect event yet.
"The scale and pace at which Connect continues to expand demonstrates how Supply Nation is strengthening in line with our strategic focus, providing more support to our Certified Indigenous Suppliers and more opportunities to connect and do business with our corporate and government Members," Mr Prouse explains.
Supply Nation Certified Supplier Winangali's Managing Director Noel Niddrie believes the benefits Connect brings to his business are invaluable.
"Firstly, you get exposure to clients that you otherwise wouldn't have access to, and you get to do your pitch, hone it and practice it, and see where it needs work. You also get exposure to other Indigenous suppliers. We do tend to work in silos and at Connect you get to enjoy the broad diversity and entrepreneurial spirit of other Indigenous businesses, and share you own ideas too," Winangali Managing Director Noel Niddrie says.
For Indigenous Business Australia's (IBA) General Manager – Enterprises, Kirsti McQueen, Connect 2014 is all about "learning new ideas and discovering possibilities".
"It's great to meet business people face to face and consider new supply chain possibilities," she says. "I find the Connect events energising, invigorating and expansive."
The Connect 2014 provides opportunities for buyers and sellers to meet which ultimately influences spending decisions and benefits Indigenous Businesses.
Kirsti is anticipating the Connect 2014 conference will provide valuable insights through learning and sharing ideas, and experiences, in workshops and group discussions.
"I like how the program is broken into sessions for beginner and advanced members as it allows attendees to access the most relevant learnings to their business or organisation. Splitting the sessions into beginner and advanced worked really well last year."
The Connect 2014 Conference and Tradeshow will be held at the Royal Randwick Racecourse, 26-27 May 2014, with the Gala Dinner Awards Night to be held at Sydney Town Hall on 27 May 2014. To register for Connect 2014, go to Supply Nation. For more information about Connect 2014 Email: [email protected], or phone: 1300 055 298.
For all media enquiries, interviews or photos please call Maryann Weston at Gavin Jones Communications on (02) 4822 8230 or email [email protected]