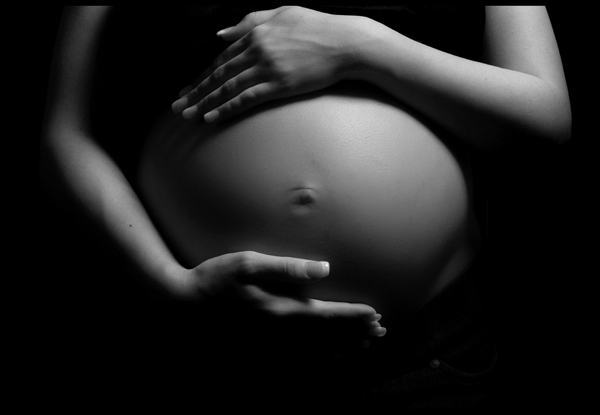 A new pregnancy, birth and parenting phone line is now available 24 hours a day, seven days a week for mums and dads to access pregnancy help and information any time they need it.
"Sometimes it can make you feel better just knowing when you are awake in the middle of the night that someone else is too and that you can get reassurance if you want to check you are doing the right thing," says Bernice.
A midwife and nurse for over twenty years, Bernice says she understands how scary pregnancy and birth can be for new parents, not to mention how challenging it can be when you first take baby home. Since the Helpline opened, Bernice says lots of Aboriginal and Torres Strait Islanders mums and dads have been calling in to get advice and reassurance at the times they need it most.
"We have been receiving calls from Indigenous families since it began," says Bernice. "It's really critical that we are there when parents need it so they have someone who can talk them through what's happening. They may be calling about a crying baby, or it might be about changes that are happening with the relationships in the family. It could also be that mum or dad wants to parent their child in a way that's different to the information that others in the community have. The Helpline means they have someone who can act as a sounding board, someone they can ask 'what's the right way to go about this and to do the best for my baby?'"
With so much information out there, many parents find it confusing deciding what advice to listen to. If outdated advice is offered by well-meaning family and friends, choosing to listen to health professionals instead can prove to be very stressful.
"One of the biggest dilemmas for a parent in today's world is trying to meet the needs of everybody. It can be difficult trying to parent in a way you feel comfortable and happy with while still maintaining links with other parents. It's a fine balance between wanting to draw on their experience but not feeling pressured by it. That's where the Helpline can be a good sounding board. You can ring up and say 'I've got an idea of how I want to raise my child and this is what I think is important but how do I go back to my community and friends and family and have the confidence to do something different and feel ok. You can still be a good parent even if you are doing things differently to your peers and other family members. It can weigh heavily on you if you don't follow through with someone's opinion and that creates enormous pressure for mums and dads. You can feel like, if you don't follow their advice you are potentially a bad parent and you may also feel like you aren't valuing the information people are giving you but it's important to remember you are the parent of your child and you can do things your way."
Apart from deciding how to parent, Bernice says most young parents-to-be are also concerned about the physical health of both mum and their new baby.
"The most common concern we hear in pregnancy is about eating well and making sure you are not eating something that could be harmful for baby. It's a good idea during your pregnancy to avoid processed meats and soft cheeses as sometimes they are not processed enough and there can be some harmful bacteria."
Most people now know that drugs, alcohol and smoking are also bad for mum, dad and baby – but Bernice says that knowing these are unhealthy doesn't necessarily make it easy to kick these habits.
"Stopping smoking is a really difficult thing and people don't need to be made to feel guilty because they are doing something like smoking or drinking that they know is not the wisest choice," says Bernice. "It's one thing to know it's not good for you and it's another to know how to stop it and reduce it. At the Helpline our counselors are not going to judge people and say they shouldn't be smoking but if people want support in quitting they can offer encouragement and recommendations of different things they can try if they've tried before and it hasn't worked. There are certain patterns of smoking and drinking and they can talk through with them how to change those patterns as well as connecting them with services such as the Quit helpline."
While the Helpline is mainly for emotional support they can also act as a referral service if you have a physical or medical problem.
"Early labour is something a lot of new mums get concerned about especially towards the tail end of their pregnancy when they may be getting twinges and thinking, 'what does this mean?' We often get mums calling to ask if they are going into early labour and we can help them decide when they might need to go to hospital. Mums also sometimes call if they are frightened about the birth itself. To deal with that fear it's important to recognise where that fear has come from – is it because you have had friends who recently had a stressful or hard delivery or is it about fear of the unknown -you've never been in this place before and you don't know what it's going to be like. Sometimes it can help to go to the hospital and we can organise with the caller to have a walk around to be more accustomed to the look, feel and smell of where they will be giving birth."
So if there's something you want to ask about in confidence or you need to speak to someone late at night about anything to do with your pregnancy, birth or baby remember you can always call the Helpline 24 hours a day 7 days a week on 1800 882 436. If you prefer to read information rather than talk to someone, you can also visit their website at www.healthdirect.org.au/pbb.