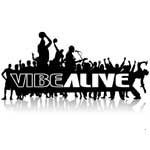 The community of Rockhampton is preparing to play host to students from all across QLD, when Vibe Alive hits town on November 19 & 20, 2008.
Vibe Alive is a two day festival for young Australians of all backgrounds that incorporates music, sport, art, education and healthy living in a high-energy, youth-friendly setting.
Vibe Alive offers students the chance to sing, dance, play, create and learn in an environment that allows them to express themselves, share their talents and celebrate Aboriginal and Torres Strait Islander cultures.
Participants also have the opportunity to explore healthy living and career options and boost literacy skills.
Joining the hundreds of students expected at the event will be former Australian Idol Casey Donovan and star of So You Think You Can Dance? Courtney Walker. The two stars will be on hand to offer aspiring young singers and dancers advice and inspiration.
There are five Vibe Alive festivals scheduled to be held around Australia from August to November, with the communities of Coonamble, Port Augusta, Kalgoorlie, Mildura and Rockhampton playing host to their respective states, with schools all across the country invited to take part.
The Rockhampton Vibe Alive will be held on November 19 & 20 at the Rockhampton Showgrounds, New Exhibition Road, Rockhampton.
"We're really excited about bringing our event to this great township," says Gavin Jones, executive producer of Vibe Alive.
"To make an event like this a success, you need the backing of the community, and it's obvious that the community of Rockhampton is committed to putting on one hell of a great festival for the young people of Queensland."
To help the community of Rockhampton celebrate this exciting event, a FREE Vibe Alive Community Concert will be held at Rockhampton Showgrounds, New Exhibition Road, Rockhampton from 6.30pm on Wednesday November 19.
Registration is now open for the Rockhampton Vibe Alive. Registration forms are now available online at www.vibealive.com.au, along with more detailed information about the festival.
For all media enquiries, please contact Alison on 02 9361 0140 or [email protected]