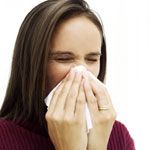 It's not just old fellas who should be getting a flu shot to protect themselves from a possibly life-threatening winter illness. Specialists are now recommending that babies and toddlers now get a regular flu shot to keep them safe.
According to the Department of Health and Ageing, influenza was responsibly for 2725 deaths in 2006, making in the 12th highest cause of death. People are particularly at risk of developing serious complications from the flu if they suffer from chronic lung disease, kidney disease or heart disease.
The Australian Government's Immunise Australia program provides free influenza vaccinations though your GP, Aboriginal Medical Service or State/Territory vaccination clinic if you are an Indigenous person aged over 50, or aged between 15 and 49 who have a chronic disease.
But a group of public health experts from South Australia are now saying that national vaccination guidelines should change, as young children, especially young Indigenous children, are even more severely affcted by the flu than older people.
If you think your child would benefit from a flu shot, speak to your doctor or Aboriginal health worker. To find out about aother childhood vaccinations, ask your doctor or call the Immunise Australia natonal infoline on freecall 1800 671 811.